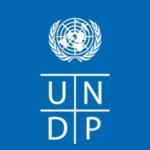 The Inter-American Development Bank has recently advertised a Oversight, Audit & Compliance (Investigations) Sr. Associate / Specialist possition.
Duties and Responsibilities
His/her functions will fall into the broad categories below:
Coherence, training and ethics awareness programmes
Provision of ethics advice
Administration of the Financial Disclosure Program (FDP) and the Protection against Retaliation (PaR) Policy
Coherence, training and ethics awareness programmes
Develop and implement Ethics Office awareness-raising and training initiatives, partnering with relevant stakeholders to ensure effective implementation;
Engage in communications and advocacy aimed at highlighting UNDP's commitment to an ethical culture.
Maintain and periodically update Ethics Office intranet and public-facing website;
Update and develop Ethics Office documents and social media;
Assist in coordinating and representing the Ethics Office in internal working groups/partnerships related to Ethics and Culture;
Periodically deliver ethics training to UNDP Offices (including on mission and in-person at HQ and Country Offices);
Assist the Director in activities related to Ethics Panel of the United Nations, Ethics Network of Multilateral Organizations and other inter-agency fora;
Perform other tasks as directed by the Director
Provision of ethics advice
Monitor the Ethics inbox and provide timely and confidential ethics advice and guidance to UNDP Personnel;
Assist in the management of the Ethics Office case database and case information, including data entry;
Monitor ethics case trends and conduct analysis into the root causes of ethical dilemmas for UNDP personnel;
Assist in the development of ethics guidance bulletins, and the Ethics Office's annual report.
Conduct ethics research where required.
For more information, please click the button below: